Detailing
Is it time to have your car or truck professionally detailed?
Atlantic Coast Collision provides affordable detailing services that will fit the needs of most customers (for high end/exotic detailing click here). For more information, or to schedule an appointment, call 954-969-7661.
Advantages of Professional Detailing
There are many advantages to having your vehicle professionally detailed. The most obvious one is not having to do it yourself, but there are others. Here is a short list:
Our technicians have a lot of experience
We take the time to do it right (you may not have that patience)
We use professional grade cleaning/conditioning products
We have professional tools to work with
We have plenty of covered area to work under (you might not)
For us it's a job, for you it's a chore
And more...
Environmentally Friendly
At Atlantic Coast Collision we care about the environment. This is why we always conserve water and use eco-friendly cleaning products when possible. It may sound corny, but we did not inherit the earth, we are borrowing it from our grandchildren.
Request a Quote Now
Request a Free, No-Obligation Quote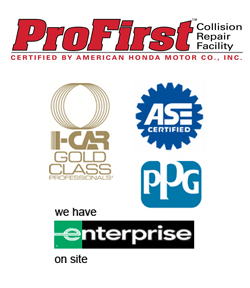 A few of the insurance companies we work with: